YOOXYGEN AWARD WINNER SHARON CHO MAKES A CAPSULE COLLECTION FROM PLASTIC BOTTLES
Friday 18th September 2020
Each year, the fashion students at Parsons School of Design compete against one another to get a chance at winning the Yooxygen Award. Presented by Italian e-tailer Yoox, the annual prize spotlights the talents of tomorrow who are spearheading a sustainable fashion future.
Last year, the prestigious prize was awarded to Sharon Cho, whose interest in sustainability stemmed from her mum and dad. "My parents are missionaries and dedicated their lives to helping Vietnamese tribes in the mountain villages. They were a massive influence on me and have inspired me in knowing the importance of love and helping to make this world a better place," says Cho. "When I was eight years old, I decided that I was going to be a fashion designer and support missionaries and people around the world. To use fashion design as a tool to spark a positive influence."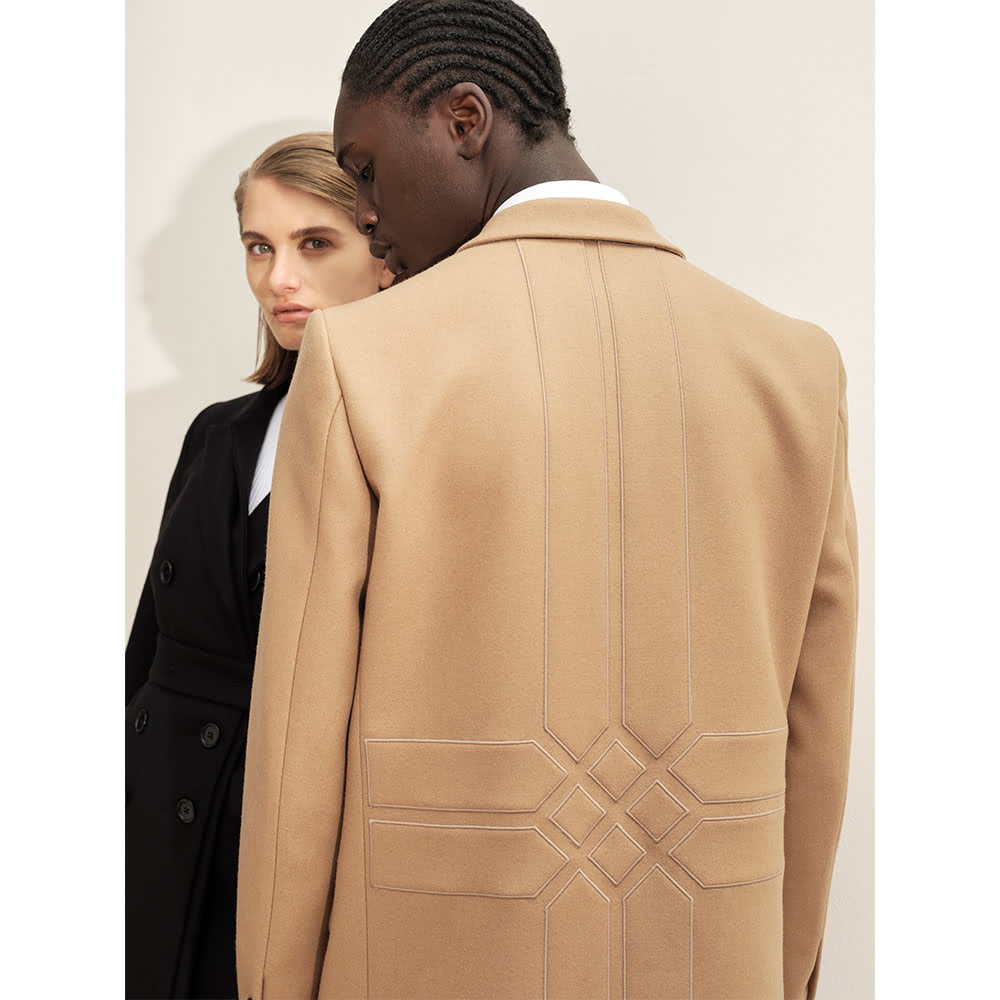 As part of her prize package, Cho was awarded a six-month internship at Yoox's headquarters in Milan, where she was able to develop her own capsule collection. Set on introducing sustainability with sophistication, the collection's concept rotates around building a sustainable wardrobe without ever sacrificing style and elegance, explains the designer.
The fabrics used to create the collection were made entirely from recycled plastic bottles, followed by wool that was collected through eco-friendly production techniques. Each piece was designed to be styled in various ways. Particular standouts are the selection of tailored outerwear pieces, fitted with panels that can be removed to turn a long coat into a short jacket. The back of each piece is embroidered in an "origami tesselation design" the designer has been crafting since her time at Parsons. Sartorial sustainability done right, Sharon Cho is one to watch.
by Paul Toner
Photographs courtesy of Yoox. The Sharon Cho x Yoox collection is available online here.