TAMSIN BLANCHARD SELECTS 10 WOMEN WHO CHANGED THE WAY WE DRESS TODAY
Friday 3rd January 2020
100 Women 100 Styles: The Women Who Changed the Way We Look is a celebration of some of the most stylish, pioneering, outspoken, outlandish, outstanding women of the 20th and 21st centuries. One of the best parts of putting together this book was having the opportunity to draw up this list. Who was worthy of being in the 100? Although most of these women are already celebrated in one way or another, I wanted them to be women of substance, women who have contributed culturally, politically, intellectually, artistically or stylistically to the world. I wanted this to be a starting point for conversations, an opportunity to be intrigued and to want to find out more. Some of these women are not talked about so much these days and I wanted to give them a shout-out, to remind a new generation of what they did, what they said, how they changed the world and how they looked.
We all have women who inspire us, who stay with us for one reason or another throughout our lives as inspiration, and sometimes motivation. Sometimes it is not until someone dies that we remember and celebrate them. Everybody's list is different, but these are the women who electrify us when we listen to their music, watch their films or read about their pioneering work, and then stay with us forever, little sparks lighting up our subconscious. Making a list of 100 women is somehow so much easier than whittling it down to just 10. But this is 10 magazine and 10 is the magic number. My top 10 changes from day to day, according to my mood. There are, however, a few constants – Björk, Madonna and Lauren Bacall are always up there. Here is my top 10 – for today at least.
Madonna
"I'm tough, I'm ambitious and I know exactly what I want. If that makes me a bitch, OK." When Madonna burst onto the scene in 1983 with her first hit, Holiday, her unruly eyebrows, jangly stacks of cheap market bangles and crucifix necklaces, and her bleached party-girl, not-slept-for- a-week hair, she was an electrifying blast of energy. Yes to the ra-ra skirts, the cycling shorts, the fishnet vests, the bra straps, the ripped jeans over lacy tights, the Day-Glo nail varnish. Madonna forever. Time to watch Desperately Seeking Susan – again.
Georgia O'Keeffe
"I've been absolutely terrified every moment of my life – and I've never let it keep me from doing a single thing I wanted to do." A giant of the 20th-century art world, Georgia O'Keeffe is also the embodiment of mid-century modern style. While she never looked remotely frivolous, she took her clothes seriously, as expressed via her drool-worthy collection of kimonos, embroidered blouses, bolero jackets (some of which she made herself), Claire McCardell wrap dresses, flat shoes, utility workwear, including her Levi's jeans, and her signature vaquero hat. It was as practical as it was cool, perfect for shading her eyes from the harsh rays of the Arizona sun.
Katharine Hamnett
"I'd always believed the trick was to be successful and be a decent human being as well." Well said, La Hamnett, queen of conscious fashion. Katharine Hamnett had a conscience and a moral compass long before the rest of the fashion world woke up. Her ultimate moment was meeting Margaret Thatcher in 1984 wearing a T-shirt she had knocked up just hours before, bearing the now- legendary anti-nuke slogan "58% Don't Want Pershing". For that alone, Hamnett will forever be a hero. But thanks to her relentless campaign for organic cotton that doesn't harm the farmers or the environment, which started in the 1980s, when people thought she was a pedantic lunatic, she is a total legend. More than 30 years on, she is still fighting, as the battle is far from won.
Björk
"I am one of the most idiosyncratic people around." Oh, Björk, where to start? The Icelandic force of nature defies all categorisation; she is as much a maverick in her music as she is in the way she dresses. She is as close as we get to an alien from outer space. From the mohair jumpers of the early 1990s, the Hussein Chalayan paper Airmail jacket, the swan dress by Marjan Pejoski, and the Alexander McQueen kimono, to the recycled crystals and beads by Kevin Germanier, we love Björk. Utterly original in everything she does. That's no mean feat. She is The One.
Yoko Ono
"Controversy is part of the nature of art and creativity." Included in the Punk Princess chapter, Yoko Ono is a gentle punk, but subversive nonetheless: a free-thinker, a misfit and resolutely anti-establishment. One of her most famous performance works is Cut Piece, for which she sits motionless, the audience members having been told they can cut off a piece of her clothing with scissors. The performance continues until she is near-naked – a brilliant commentary on materialism and consumerism that is even more relevant now than when it was first performed in Kyoto in 1964. She is the personification of the avant-garde, a revolutionary whose voice was as powerful on the 2017 Women's March on Washington as it was in 1969, when her bed-ins for peace with her new husband, John Lennon, made such beautiful non-violent protests.
Neneh Cherry
"I've never been very good at fitting into boxes." It's 30 years since Neneh Cherry's debut album, Raw Like Sushi, and her hit single Buffalo Stance. When Ray Petri created the Buffalo look, Cherry was the poster girl for what he described as "a functional and stylish look; non-fashion with a hard attitude". When she appeared on Top of the Pops heavily pregnant, she did so in body-hugging Lycra. Glorious. Still a creative force to be reckoned with (her latest album, Broken Politics, features songs about refugees and gun violence), she has been the inspiration for generations of women.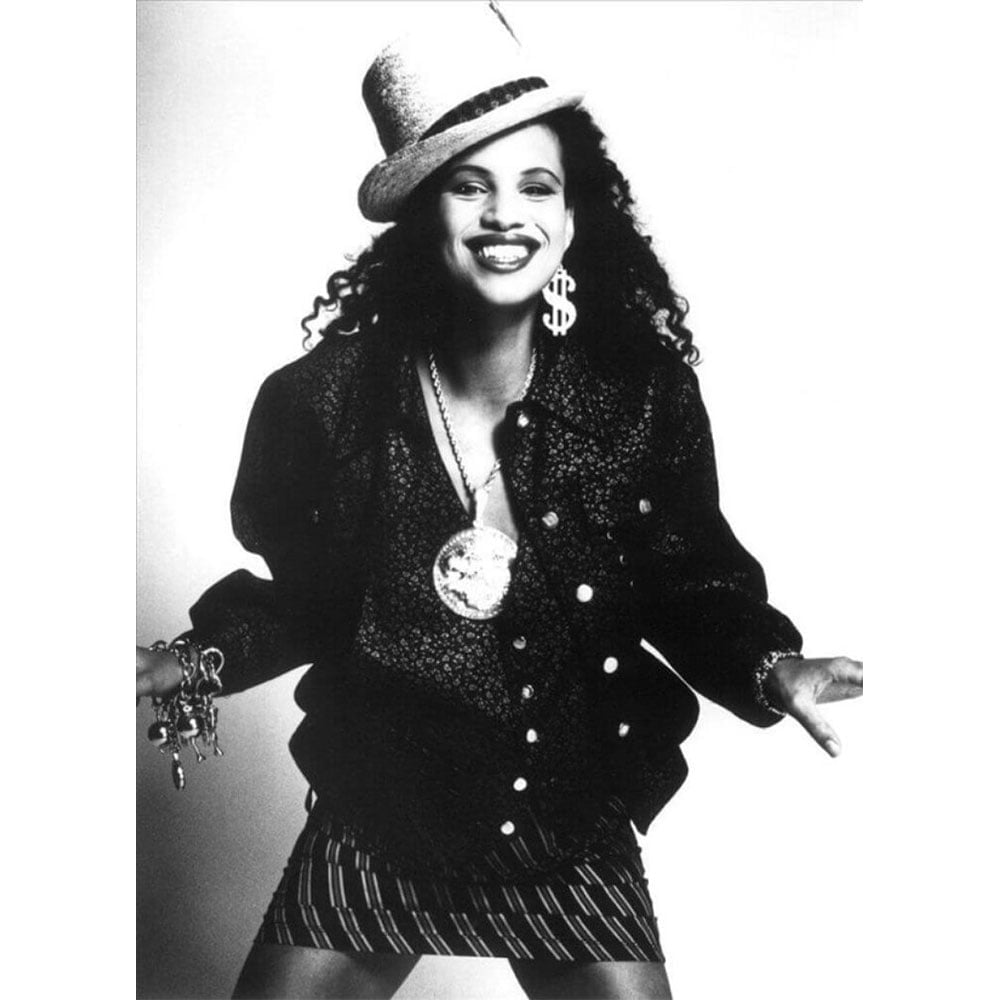 Gloria Steinem
"You should write about take-no-shit women like me. Girls need to know they can break the rules." As a young journalist in New York in the 1960s, Gloria Steinem faced constant sexism but was derided for trading on her looks. There was no word for sexual harassment back then – "It was just called 'life'," she later said. She became something of a celebrity after she wrote a two-part exposé for Show magazine in 1963, having taken a commission to go undercover as a Playboy Bunny. In 1968, she joined New York magazine as a staff writer, where she tackled issues including abortion rights.
Ari Up
"Find out who you really are, then accept who you are. Fight for your life every day to be who you are." Another punk princess, Ari Up was the original juvenile delinquent. The product of free-thinking, free-wheeling parents, she formed the punk band The Slits in 1976, at the tender age of 14. After they supported The Clash on their White Riot Tour of 1977, Ari was the teenage dirtbag every teenage girl secretly wants to be. She and her fellow bandmates, Viv Albertine and Palmolive, made it OK to be a punk rocker (in fact, anything you wanted to be) in a male-dominated world, to behave as badly as the boys, to make up your own rules about just about everything – and then break them like a true anarchist. Rude and crude, Up was the DIY queen before customisation was even a thing. Rock on.
Lauren Bacall
"I think your whole life shows in your face and you should be proud of that." It was her cool swagger more than anything. That, and the matte-ness of her deep red lips, and those quizzically arched brows. Lauren Bacall exuded a worldly confidence that belied her total lack of it. Her first role at the age of 19 was with her future husband Humphrey Bogart, in To Have and Have Not, the ultimate screen romance, in which she utters the immortal line about how to whistle: "You just put your lips together and blow."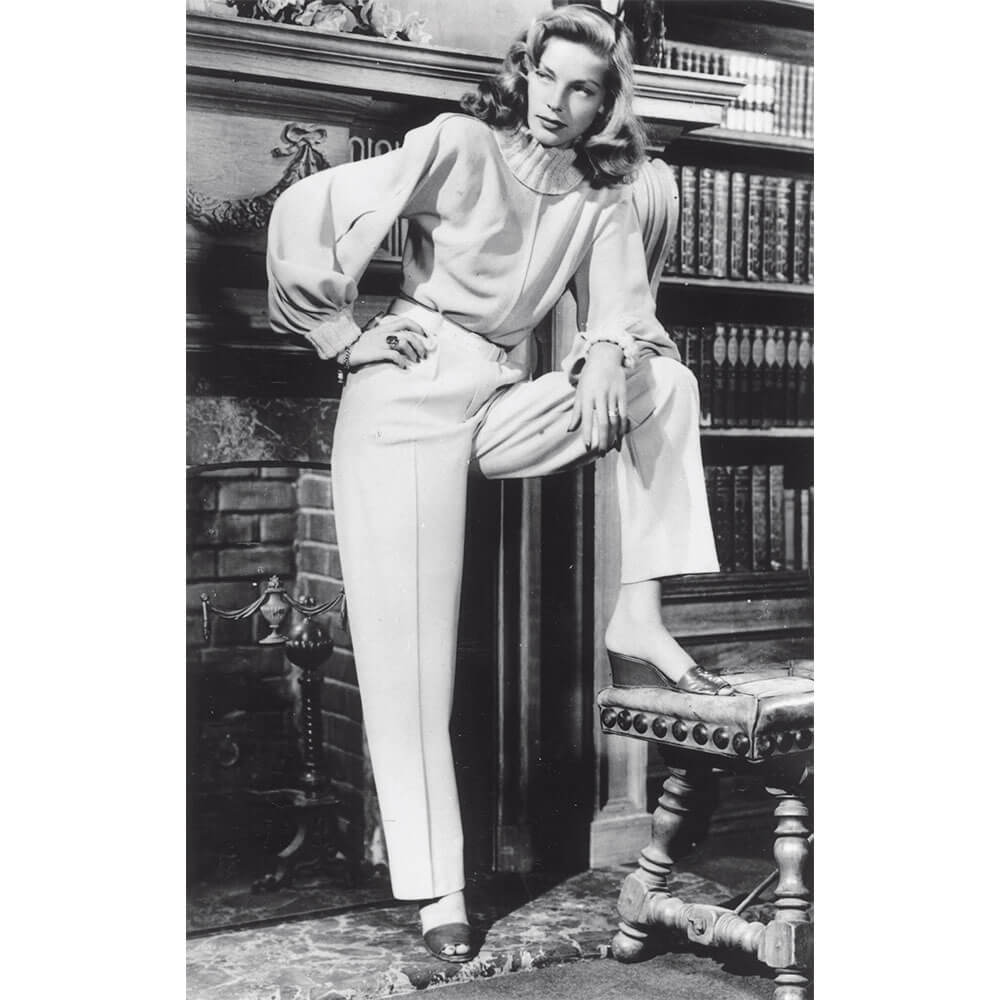 Pat Cleveland
"I looked at the magazines and I didn't see anybody who looked like me." Most fabulous friend of Andy Warhol and Karl Lagerfeld, Pat Cleveland was one of Antonio Lopez's legendary "girls", the coolest gang in all of Paris (Jerry Hall, Jessica Lange and Grace Jones were also part of the crew). Her energetic appearances on the catwalk, twirling and dancing, were the perfect reflection of the disco-dancing, hyperactive, optimistic, liberated spirit of the pre-Aids era. Spotted in 1965 at the age of 15 by Vogue fashion editor Carrie Donovan as much for her original style as her lanky good looks, Cleveland gained a unique perspective on growing up in America in the 1950s and 1960s thanks to her mixed heritage – Cherokee, African-American, Irish and Swedish. Her early modelling life owed much to her time touring with the Ebony Fashion Fair, a travelling fashion showcase, during which time she encountered segregation, racism and sisterhood in equal measure.
100 Women 100 Styles: The Women Who Changed the Way We Look, published by Laurence King, is out now. Issue 3 of 10+ UK – ENDURING, MOTION, GRACE – is OUT NOW and available to order here.