Jacket by Edward Crutchley, hat by Skepta X Nike, sunglasses by Dior, ring OThongthai: Photo by Elliott Morgan.
Oriole Cullen: Curator, V&A
As the curator behind some of the V&A's biggest fashion exhibitions, Oriole Cullen is known for her elegant look, which perfectly reflects her elegant mind. Next month, Cullen's latest project, Christian Dior: Designer of Dreams, opens at the museum, with more than 500 objects by all seven Dior designers on display, including 230 couture ensembles. On a typical working day, Cullen could be elbow deep in the huge skirts of a Galliano for Dior ball gown, engrossed in academic research, climbing ladders to add the finishing touches to exhibits or hobnobbing with museum benefactors at cocktail parties. No wonder her fashion mantra is "be prepared".
Vintage top by Helmut Lang, trousers by Céline, shoes by Osman: Photo by Anna Stokland.
Robin Meason – Founder, Ritual Projects 
Introducing the hugely talented American fashion expert and communications whizz Robin Meason. She's at the vanguard of public relations for a new breed of brands that are changing fashion and reshaping the system, such as GmbH and Y/Project, and her CV is as impressive as her ability to foster design talent. Her Paris-based agency, Ritual Projects, is helping to move our business forward.
Body, jeans and belt by Y/Project: Photo by Elliott Morgan.
Anna Trevelyan – Stylist
Welcome to the avatar-like world of superstylist Anna Trevelyan. Here, the gifted daughter of the moon poses in a gorge get-up of unrivalled excellence. It's typical of the daily fashion juju she casts. Her third eye for colour, shape and style and her ability to meld the hyper- real world of anime and computer games with runway is unique in the fashion world. Who better to nominate in our 10 People to Meet category as Queen Pikachu High up in Pumps? Tens! Ovah! Yas kween!
Bodysuit, bags and boots by GCDS: Photo by Anna Stokland.
Caroline Fabre-Bazin – Studio director, Alaïa
Mme Fabre-Bazin has operated at the very heart of Azzedine Alaïa's studio for 17 years. Her love for the designer is articulated through her continued devotion and sheer hard work for the brand since his passing. Through the close-knit Alaïa family of co-workers, friends and loyal staff, whom she works alongside at the legendary Rue de Moussy atelier, this immaculately dressed lady and professional fights for everything the designer stood for.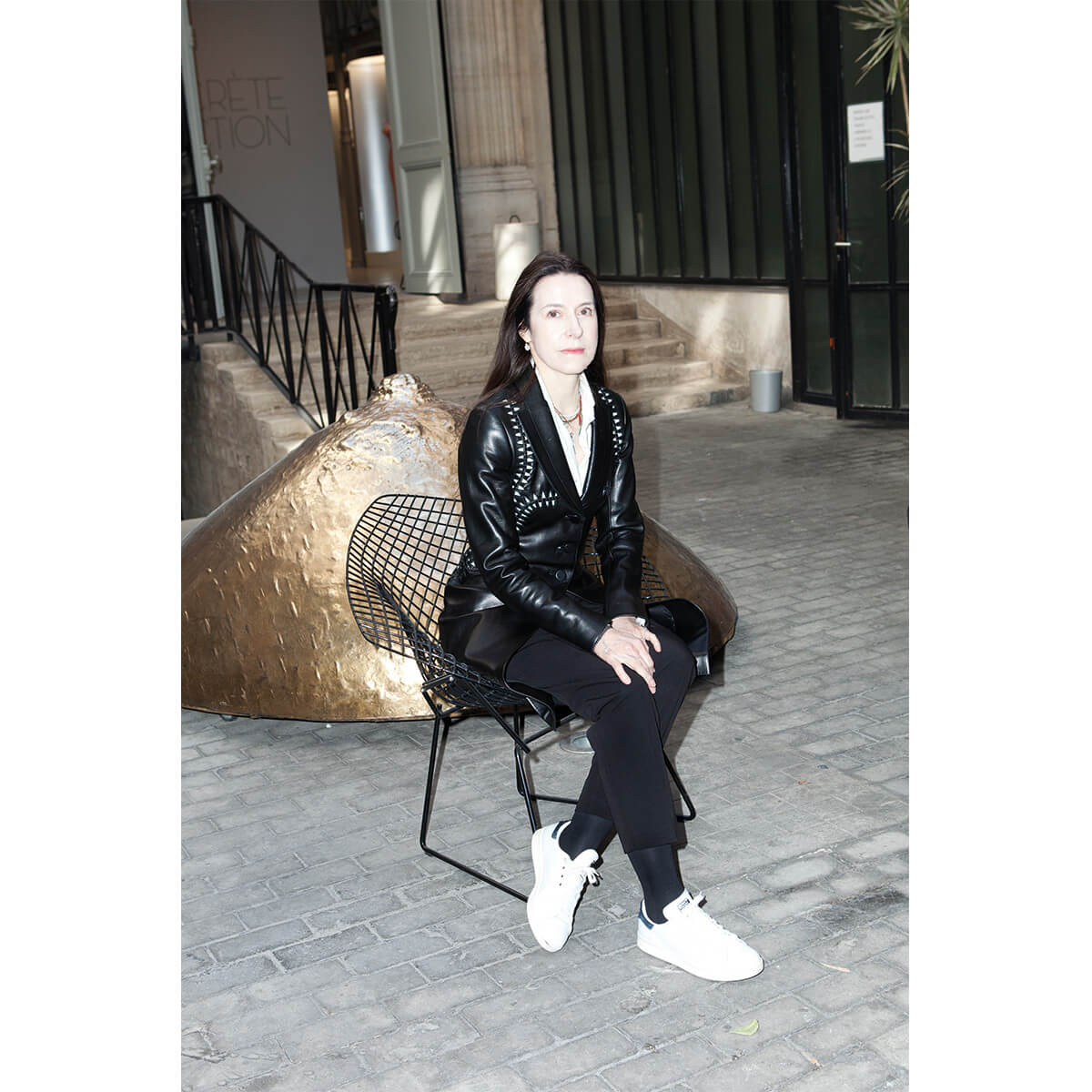 Jacket, shirt and trousers by Alaïa: Photo by Elliott Morgan.
Yoon Ahn – Jewellery and fashion designer
As one of the world's most in-demand creatives, Yoon Ahn's cult luxury streetwear brand Ambush produces standalone work that has garnered her many influential fans in the fashion- design world. Her dynamic, beautiful and clever pieces are worn by some seriously powerful people in the music, sport and creative industries, and she continuously questions the rules of jewellery design. Her collaborations include her work with Nike, Sacai and Dior's menswear artistic director, Kim Jones, as men's jewellery designer at the house. Her first shop opened in Tokyo in 2016 and her personal style is applauded in blogs posted all over the globe. Here, she answers a few questions about her supercool and innovative personal style. She's also wearing her own-brand look.
Dress, trousers, rings, earrings, necklace, bracelet and boots by Ambush: Photo by Anna Stokland.
Lynn Yaeger – Contributing editor, US Vogue and Vogue.com
As one of the most respected fashion writers and critics in the industry, Lynn Yaeger is best known for her eloquent commentary that features regularly in American Vogue, but her words appear in all the best journals, including The New York Times, The New Yorker and The Atlantic. For 30 years, Yaeger wrote for The Village Voice, where her column, originally called Elements of Style and later Frock Star, became a must-read for fashion fans in the city. Marc Jacobs, a huge fan of her "eccentric" and flamboyant personal style, cites her as a muse. Take a moment to drink in that delicious Cupid's-bow lip, chopped fringe and incredible look. She is an out-and-out fan of the work of Rei Kawakubo for Comme des Garçons.
Coat by H&M, tutu by Parosh: Photo by Anna Stokland.
Text by Richard Gray
Issue 13 of 10 Magazine Australia is out now.