INSTAGRAM FASHION FAN ACCOUNTS TO FOLLOW
Tuesday 24th March 2020
Let's be real, we're all a tad guilty of acting too cool to care sometimes. But even if you sit on the frow with a stern jaw, with any sign of emotion visible through your eyes shielded by a pair of oversized shades, it doesn't mean you're immune from having a fangirl moment from time to time. What happens when fangirling turns into full-blown stanning though? Forget obsessing over your favourite actor or member of One Direction – many fashion fanatics are dedicating their days to singular brands and the designer who helms them. You only have to look to the shoppers queuing outside the Chanel store in Shanghai's Plaza 66 shopping centre a day after the Covid-19 virus was contained in China to realise that nothing can stop a super-stan looking for their next fashion fix. Yet you don't even have to leave the comfort of your own home to spot one of these dedicated beings. Instagram is the mecca for fashion fan accounts; carefully curated profiles that spotlight all what makes a brand or a designer stan-able. If you're looking to spruce up your Insta algorithm with some fashion content worth obsessing over, here's just a select few accounts you should be following:
Just when we thought after this year's Fashion Awards we couldn't get enough of Bottega Venetta's Daniel Lee, one passionate fan of the designer went on to create an Instagram account dedicated solely to his imprint on the Italian house. @newbottega has already amassed over 250k followers since its inception in February of last year. The account poises a particular focus on the brand's cracking accessory range. From the padded Cassette Clutch and the slightly ruched Soft Croissant, to those quilted mules in only the gentlest of hues – @newbottega is practically the shopping wishlist of every fashion editor's dreams.
You could argue that @oldceline was the OG Insta stan account. With over 300k Philophiles still mourning Phoebe Philo's departure from the house, the account offers a healthy dose of the designer's minimal, quiet refinement; a mood board for any design student looking to follow in her footsteps. It's an ode to empowering women through dress –and expensive dress at that – a place for catwalk shots, campaign imagery and rare pieces to forever exist in harmony like a photo album to look back on when reality feels drab. In case you're not already following the account, it has been made indeed private, so cross your fingers to be accepted! Is this how it feels when your ex finally blocks you on Insta?
There are three things you can always count on from a Prada show. A great set, even greater clothes and that Miuccia Prada will take her bow looking as marvellous as ever. @whatmuiccia is a study of Mrs. Prada's greatest outfits over the years including magazine scans, off-duty snaps and of course, those iconic final bows. Our favourite snap has to be Miuccia on a ski holiday, clad in a padded Prada nylon jacket from AW14 and those larger-than-life trapper hats that debuted at the brand's 2019 cruise collection. Ah, to only have a fragment of Miuccia's grace…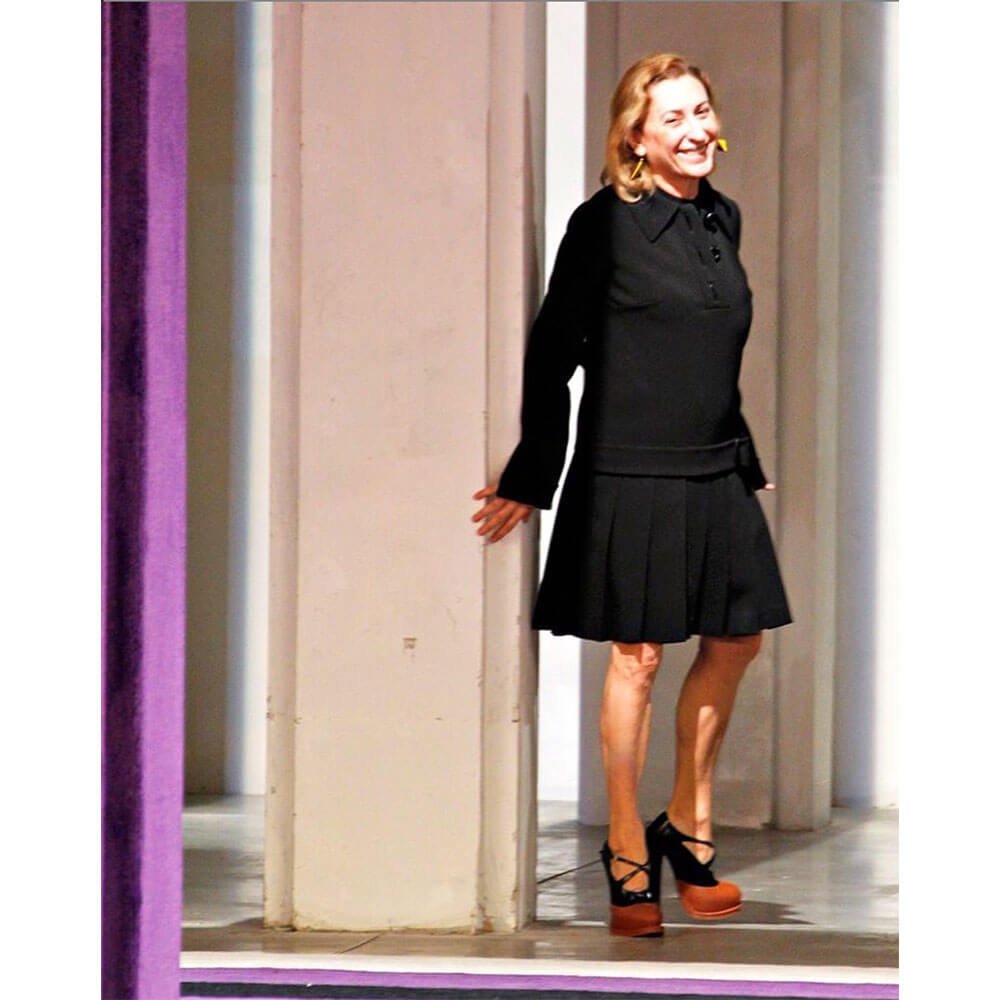 Enter the @chanel_archives, where fashion is fabulous and escapism is guaranteed. Racking in over 120k followers, this account is a guided tour through some of Karl Lagerfeld's finest moments. It's a sanctuary where Chanel's iconic SS08 ankle flap bag sits alongside the micro-bras from SS96, where Chanel gold water bottle holder from 1994 is side-by-side with the legendary surf-boards from SS03. This is what Chanel dreams are made of.
Why stop at simply stanning a brand or designer? Go the extra step and worship an iconic shoe instead. This was the idea behind the creators of @margielatab1, spotlighting every variation you could ever imagine of the Margiela Tabi. Expect those opinion-dividing cloven toes doused in glitter, covered in graffiti and even in cake form – all for your viewing pleasure.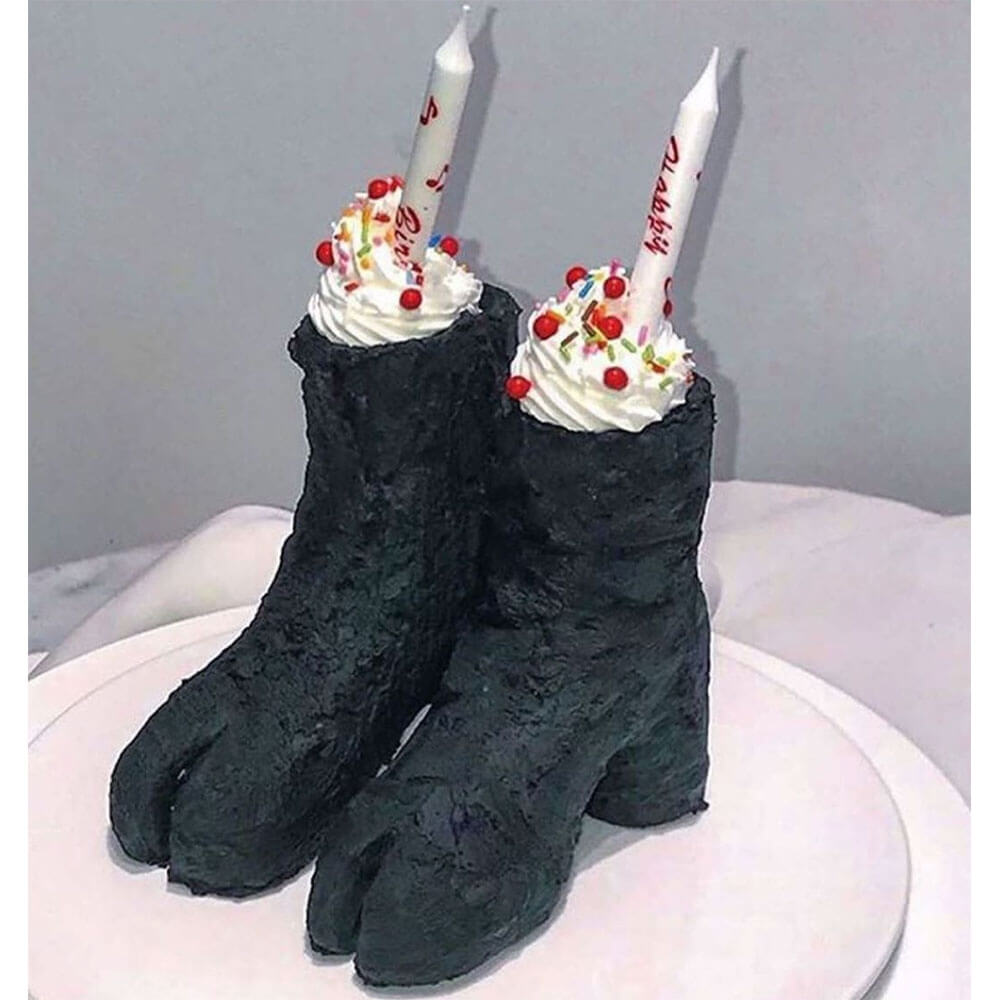 If you're anything like us, you're probably growing impatient to see what Raf and Miuccia's Prada is going to exactly look like. If you're searching for something to whet your appetite, @raf_simons_archives is the ultimate encyclopedia for the Belgian designer's namesake menswear label. Nearing 280k followers, the account basically works as a museum of Raf Simons rarities; many of which have become grailed pieces for Raf fanboys on both sides of the Atlantic.
Don't be fooled, Instagram fan accounts aren't reserved just for established houses. There's a lot of love for emerging talent as well. @peoplewearingmowalola does exactly what it says on the tin – it's a platform dedicated to all those famous fashions and fashion fans showing love for the former Fashion East designer. Jorja Smith, Steve Lacy, Kelela and Rosalìa can be spotted sporting the sexy club-wear that has become synonymous with the designer. If you're offended by dangerously low waistlines, look away now.
This Comme des Grarçons fan account is like a treasure box packed tight with undiscovered gems and rareties courtesy of the genius that is Rei Kawakubo. A quick scroll through @cdgarchive and you will come across forgotten Comme ads from the 1990s, installation concepts thoroughly explained and splendid Comme editorials from across the globe which you may have never even seen before. There's plenty of lumps, bumps and shots Rei too; that in itself is a rarety.
by Paul Toner