FROM THE ISSUE: TEN TALKS TO THOM BROWNE
Wednesday 29th August 2018
THOM BROWNE ON DISCIPLINE, RIGOUR AND THE ART OF UNIFORM
The words "discipline" and "rigour" recur in any conversation you have with Thom Browne. He practises a very focused form of creativity, approaching it like a martial art or a game of chess. His ideas can be extravagant, strange and fanciful, but his execution is always strict and utterly precise.
"I like things to be structured," he says. "Everybody in my design department knows that I don't like chaos. I like things to be organised. I like to know exactly what I am going to be showing because it's so clear in my head what I want people to see." This approach may be orderly but it's not cold or clinical. He's also driven by instinct. At the root of everything Browne does is a deeply felt emotional reaction to things he's drawn to. He cares, cleverly building a design language that's unmistakable and an intriguing world that's completely immersive.
He grew up with six siblings in Allentown, Pennsylvania, and both his parents were attorneys. "It was a really organised household," he says. "My parents were very classic, in a way. The most important thing for them was to be well educated and do something outside school to round yourself and be more balanced." Browne worked hard at his studies and joined the swim team.
His parents didn't follow fashion and adhered to the traditional, smart professional dress codes of their profession. Those codes have, in turn, seeped into both his men's and women's collections. "I do reference my father a lot in terms of classic items that he used to wear. I love the idea of classically dressed women almost classically dressed in a very uniform way. That's how my mother dressed herself, focusing on something that was beautifully made as opposed to having a lot."
Fashion was not a feature of his youth but, looking back, that's something he's grateful for. "I knew nothing about it. I really knew nothing, even when I started my own collection. It's almost freeing to not know so much. It freed me up to do something instinctual and true to who I am."
As a child, he wasn't interested in trends (he still isn't), but his organised mind found the uniforms he wore to his Catholic school and college (he studied economics at Notre Dame, Indiana) appealing. "I went to public school, it was an American uniform of khakis and navy jackets and white oxford shirts – very classic – I didn't think that much about clothing. I didn't care that much about it. It was more of a utilitarian way of dressing back then, but it's become pretty much how I approach so much of what I do in fashion." His own wardrobe – "All grey suits and navy jackets and seersucker suits for summer, and white oxford shirts and black wingtips" – is not very different from what he wore when he was growing up, "apart from now it's handmade – it's a more expensive version of it".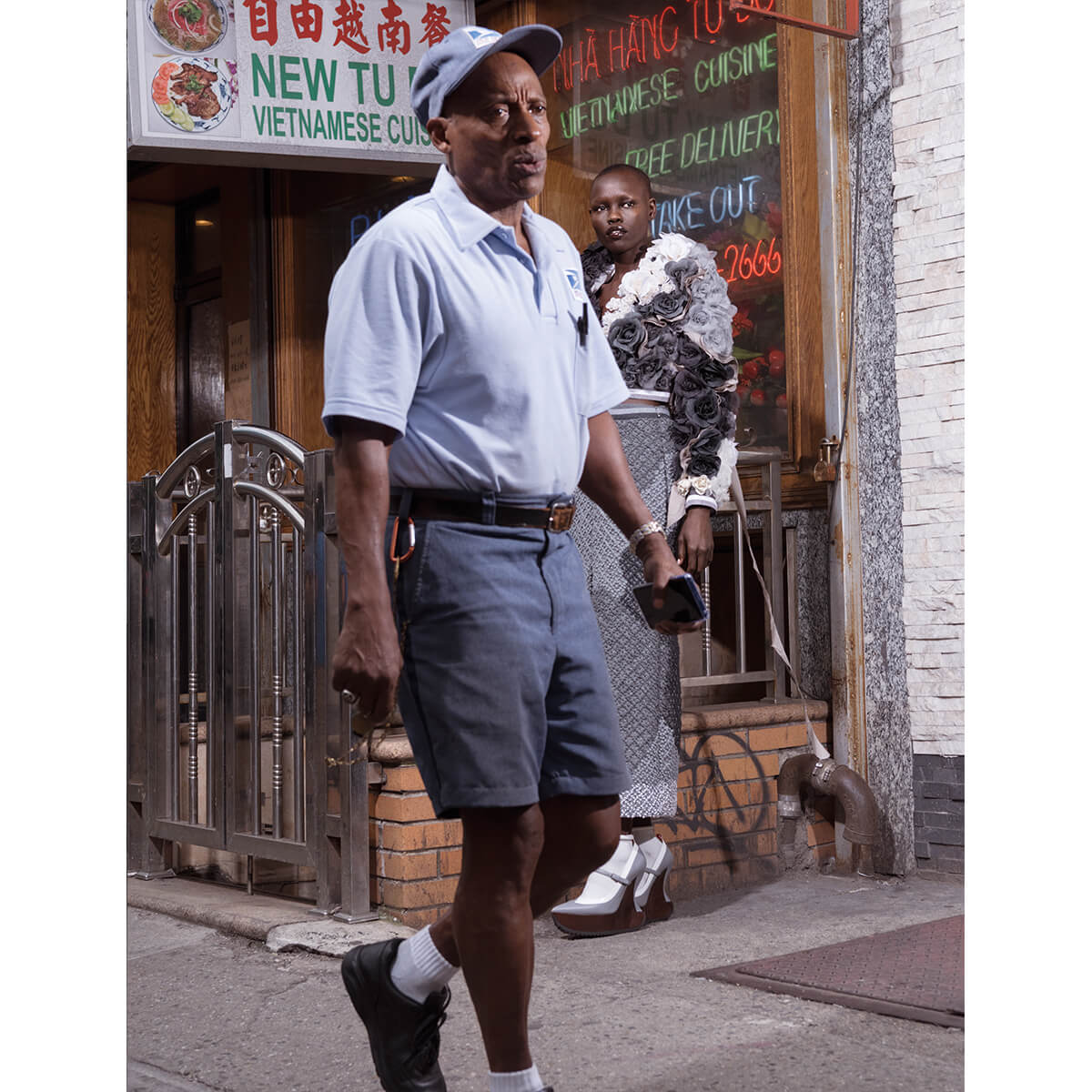 Browne never planned on a design career – fashion chose him. After college he moved to Los Angeles with the intention of becoming an actor. There, he fell in with Johnson Hartig, who went on to found his own label, Libertine. "We were poor, we didn't have any money," says Browne, recalling how the pair would buy their clothes from secondhand stores. "I was always drawn to the classic tailored clothing that you find so much of in vintage stores, because everybody moves to LA and gets rid of their tailored clothing. It's a treasure trove." Browne already had a highly developed and exacting sense of taste. He would habitually modify his vintage finds to suit his requirements, and so the seeds of his design career were sewn.
Even when he moved to New York in 1997 and got a job in the Giorgio Armani showroom, a career as a designer wasn't in his trajectory. A meeting with Ralph Lauren changed his course. The great American tastemaker saw something in the immaculately dressed young Browne, who practised an elevated form of smartness that set him apart. Lauren had just acquired the Club Monaco brand and poached Browne to lead its creative development team. Browne didn't have a designer's CV, but the strength of his personal taste was more than enough to convince Lauren that he was the right man for the job. Browne describes Lauren as a visionary. "He didn't care what your history was or what your resumé was. If he saw something in you he never limited you into one specific thing," he says. "When I look for designers myself, it's almost something instinctual and personal. You know that there's almost a confidence in staying true to oneself, and that is what Ralph Lauren saw."
Browne made his mark at Club Monaco, building it into a stylish player in the American mass market, but by 2001, it was time to go it alone. "It came from something I wanted myself," he says of his decision to set up his own label. "I wanted tailored clothing in the proportions that didn't make it feel like I was wearing a suit."
At that time, in the early 2000s, the world was turning its back on tailoring and embracing a more casual look, but Browne, who never wears jeans, instinctively went in the opposite direction. While his label is founded on the traditions of tailoring, his aesthetic pushes that tradition into new territory. Browne's signature suits, with their shrunken schoolboy proportions, showing off acres of manly ankle, were utterly distinctive. "I wanted to do something that was important enough that there was a reason for me to be in fashion. I wanted to push the idea of something very classic to an extreme point, so that people saw a reason why I was doing it. It came to changing the proportion of what people thought they should know into what they didn't really know and they wondered what was going on."
They certainly did. Browne quickly built a cult following and established himself as a rising star in American fashion. Young men who had previously eschewed suiting happily embraced his new look, because it put a fresh spin on dressing smart. Women were also buying into his distinctive style (Browne had also been making women's clothes almost from the beginning).
"It's a female version of my men," he says of his women's collection, which he describes as being designed for "a confident, intellectual, interesting person who appreciates something that is really well made. She doesn't want to be like everybody else and is never going to be wearing what the latest and greatest is, but is always going to be wanting something interesting, beautiful and unique."
His AW18 ready-to-wear collection was inspired by Élisabeth Vigée Le Brun. He imagined what the 18th-century artist, famed for her portraits of Marie Antoinette, would wear if she were alive today. "Taking my classic uniform, the classic grey suit, and interpreting it for her in an 18th-century way was basically how the whole collection started." Corseted jackets with padded hips, white bloomers poking out from the hem of a pair of schoolboy shorts, the outline of a naked female body faintly embroidered onto the front of a dress, and grand ball skirts worn with a shrunken grey flannel jacket: it's the element of controlled eccentricity in Browne's work that makes it so fascinating. He habitually injects subversive kinks and quirks into his clothes, so a grey suit is never just a grey suit.
"They're based on a classic reference," says Browne of his looks for men and women. "But because of that, it frees me to be more conceptual." And the clothes are beautifully crafted. Quality is a cornerstone of everything he does. A Thom Browne piece is carefully built and made to last. "When you make something really well, it's always going to be in fashion. Regardless of how classic it is, it's always going to be interesting – there's nothing more fashionable than something that's beautifully made."
Despite his disciplined approach and obsession with uni- forms (as opposed to uniformity), Browne champions eccentricity and individuality in his work. "I can't say I'm a perfectionist, but I like things done well," he says. "When there is something that's not so perfect it almost gives it more personality. Sometimes when something is handmade it's almost impossible for it to be perfect. There's something really special about that."
His biggest challenge is to grow his business as much as he can without compromising that signature quality. He's ambitiously expanding into new product categories, and has just inked a deal to outfit FC Barcelona off the field in his distinctive suits, mirroring a deal he did earlier this year with LeBron James's NBA team, the Cleveland Cavaliers. "I have always felt that world-class athletes are the best role models and truly inspiring," he says. These influential players will also bring his aesthetic to a new global audience.
Browne now has 35 stores worldwide, including a London store fitted out like a classic 1980s, Wolf of Wall Street HQ, complete with executive sofas and slatted office blinds, behind which anything could happen. Just like his silhouette, there's something severe and subversive about his shop interior, too. Thanks to his British-born life partner, Andrew Bolton, who is head curator of the Met's Costume Institute in New York, Browne spends a lot of time in the UK. "The culture of really beautifully made clothing in the UK inspires me." The pair always base themselves at Claridge's. "I am a horrible creature of habit," he says. "I could eat the same breakfast – toast and coffee – every day. I run the same amount every day. I do like the rigour of consistency in my life." Don't go changing.
by Claudia Croft
Taken from Issue 12 of 10 Magazine Australia on newsstands now.
Photographer Andreas Larsson
Fashion Editor Sophia Neophitou
Hair Tina Outen
Make-up Maud Laceppe 
Model Grace Bol at The Lions