ALL THE FASHION HAPPENINGS FROM THIS YEAR'S ART BASEL MIAMI
Thursday 7th December 2017
Another month, another glamorous art do we haven't actually been invited to. In fairness, this one does happen to be in Miami, so it's really quite far – but, having seen the amount of fashion-come-art events we can't stay away. Figuratively. We're very much still in London. Anyway, fashion's increasingly intimate dealings with the world of art here culminate in a five-day orgy of beauty, where fashion's biggest brands converge in Miami's Design District to show they can get down with the arty kids. From Fendi, Hermès, Gucci, Louis Vuitton, Prada, Dior et al – this year's fair is a typical meeting of heavyweights. Let's see what they have in store…
Prada
Arriving in Miami for three nights only, a re-run of Fondazione Prada's 2008 'The Double Club' project with Belgian artist Carsten Höller. Originally held in London, the 'The Miami Double Club' takes the same premise as the original – a cross-pollination of Western and Congolese culture in two, very literal, parts. One half of the bar for instance, served Congolese beer from under a corrugated roof, while the other served champagne from a copper bar. This year's project will see a temporary dancehall split in a similar manner, with light dividing the two rooms into very separate atmospheres.
Louis Vuitton
Housed in Miami's design district, the fair is a frequent pilgrimage for Vuitton's Objets Nomades, the innovative and impossibly chic homeware line that launched in 2012. This year, they return with the addition of the Bomboca sofa courtesy of the Campana brothers – the same Campana brothers behind that dangly cocoon chair and suspended Maracatu (Google it). Composed of eight cushions that link together like one big Tetris block to form a sofa, simply dis and reassemble wherever you like. Is it comfortable? Who cares.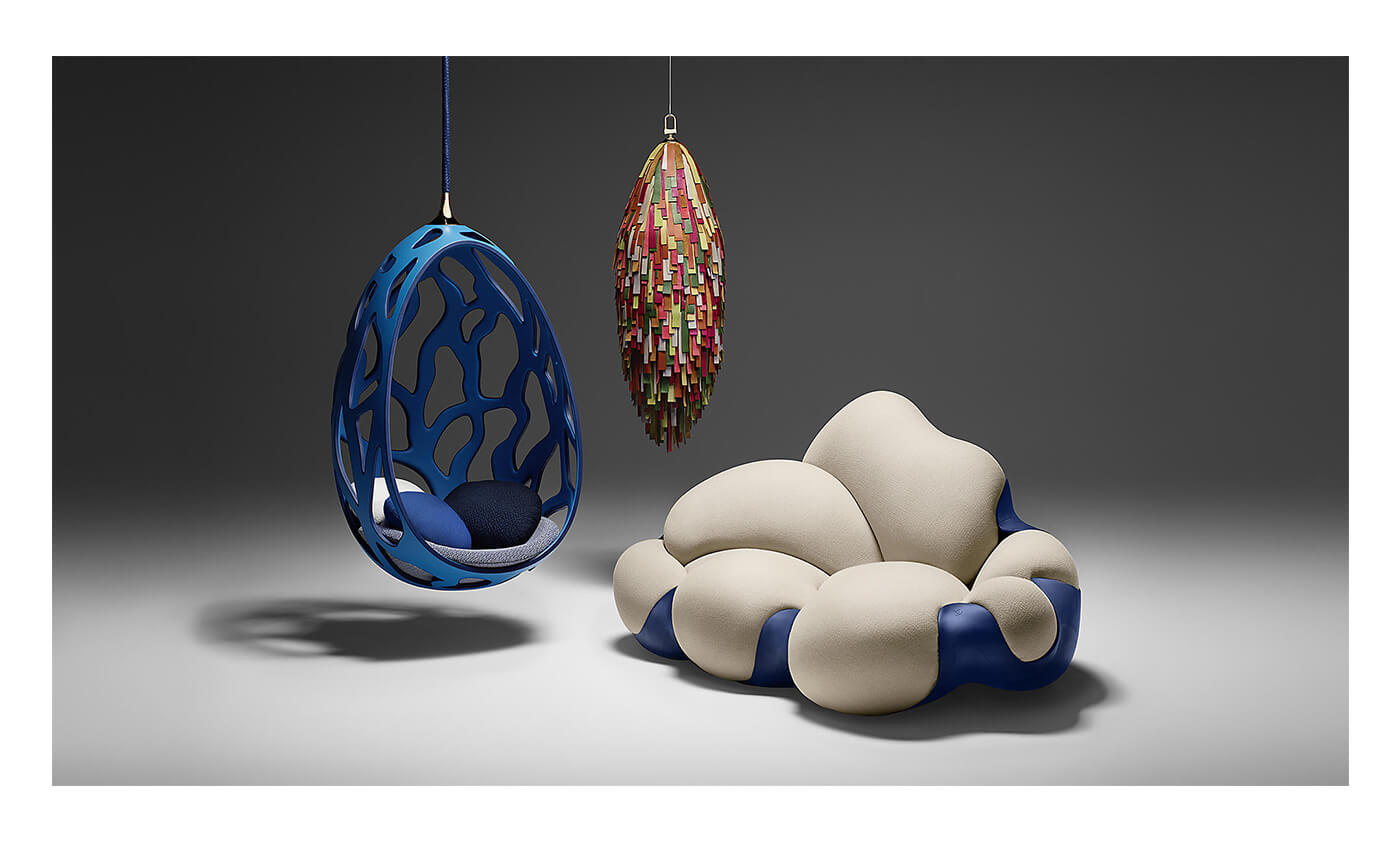 Hermès
Paris-based, South Korean artist Seulgi Lee, began her collaborative voyage with Hermès in 2014 with her Blanket Project U. These hand-stitched rugs, made from silk and cashmere, are like giant canvases, employing bold, abstract shapes and colours to reproduce ancient proverbs via a traditional Korean practice known as Nubi, which uses long lines of thick stitches to produce these incredible geometric images. One for example, depicts an old Chinese fable of a praying mantis who tries to stop a chariot with its arms – "I like to imagine that these proverbs can influence the dreams of people who use the blanket" says Lee. We can confirm they do.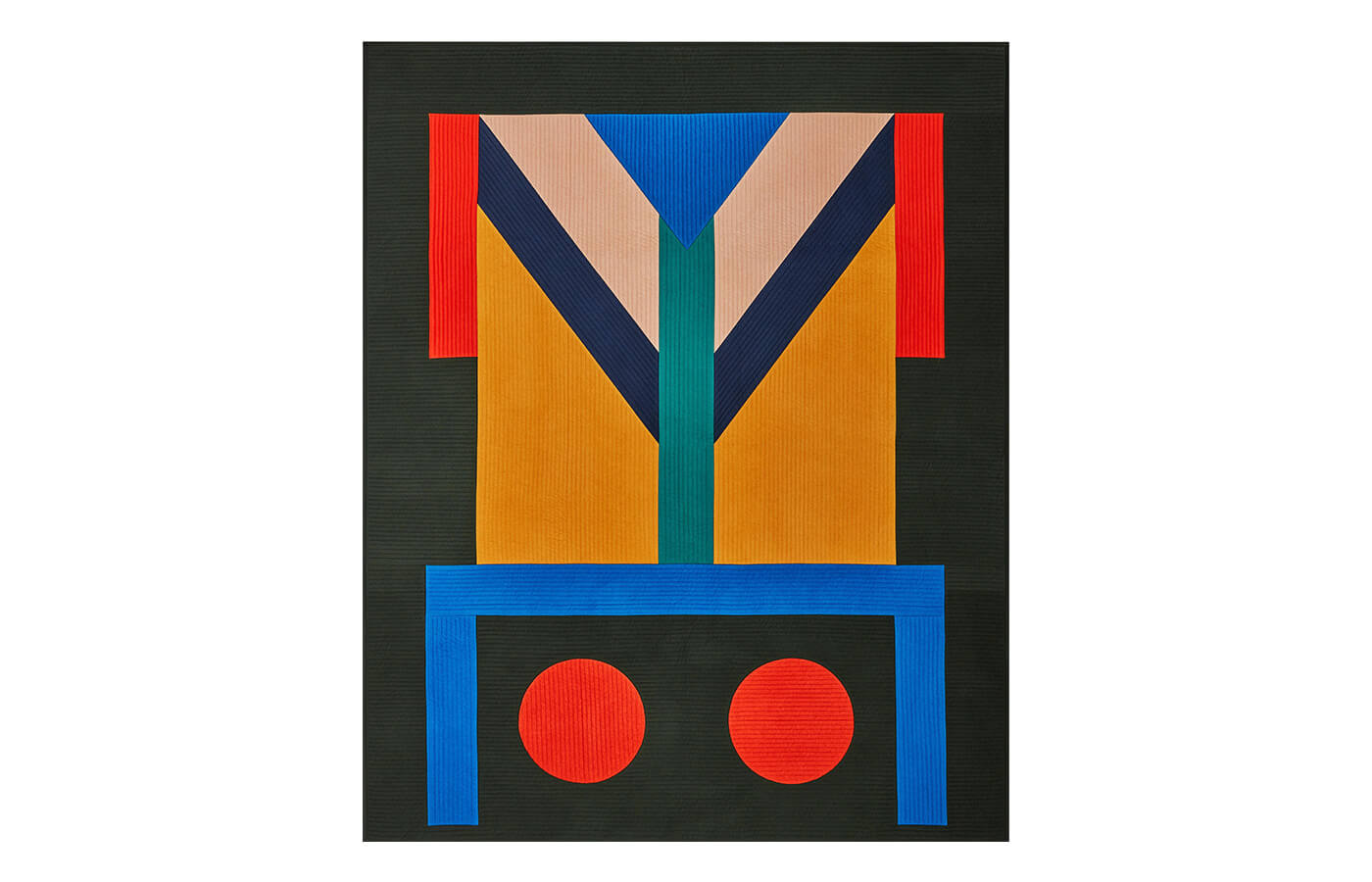 Fendi
This year marks a full decade since Fendi first showed at Miami Beach, so, in celebration, they've invited Italian designer Chiara Andreatti – a frequent shower at Milan's Salon de Mobile design show – to create her very own living room installation. Entitled 'Welcome', the beautifully crafted space invites those who've OD'd on art to take the weight off their feet and indulge in Andreatti's impeccably composed Feng Shui. A woven bamboo table and an exotic assortment of hanging vegetation are among the highlights.
Gucci
Gucci are getting a piece of the action in Miami's Design District, having recently announced the opening of their new boutique there, which will not only sell RTW wares, but also their Gucci Décor range. For Miami Beach, they are summoning the creative talent of Coco Capitán, the Spanish artist whose handwritten aphorisms not only featured in AW17 but also formed part of Gucci's Art Wall project in New York and Milan. In a similar vein, her work will adorn the façade of Gucci's new store, as well as a new mini-capsule, composed of a yellow drawstring backpack with the words "I want to go back to beliving in stories" (no that's not a typo), and yellow belt bag. Cute.
Loewe
Having earlier this year showed their most comprehensive range of homeware at Salone de Mobile in Milan, Loewe will unveil a brand new installation at the brand's Miami store this month. Entitled, 'Chance Encounters III', it is, surprisingly, the third iteration in the series, which this year will feature the work of Irish ceramicist Sara Flynn as well as Richard Smith and Lionel Wendt. A favourite of Mr. Anderson's, Flynn's work is often more sculptural than functional, experimenting with irregularity and form in clay, porcelain and even Bronze. For Miami Beach, she will exhibit her molten bottles that take on incredible anthropomorphic qualities. Whatever Jonathan's into, we are too.
Sies Marjan
We've never quite longed after a bed sheet quite like we have for one of Walter Robinson's. It's art that will keep you warm at night. Using re-appropriated fabrics, he paints his own pulp-addled portraits of female temptresses and all-American hunks in his wonderful pop-art aesthetic. For Sies Marjan: a polka-dot sheet, adorned with the faces of models who walked for Marjan in New York. The work comes in conjunction with their joint colouring book project, created by Robinson RxArt – the non-profit organisation that provides therapy to young children by introducing them to the visual arts.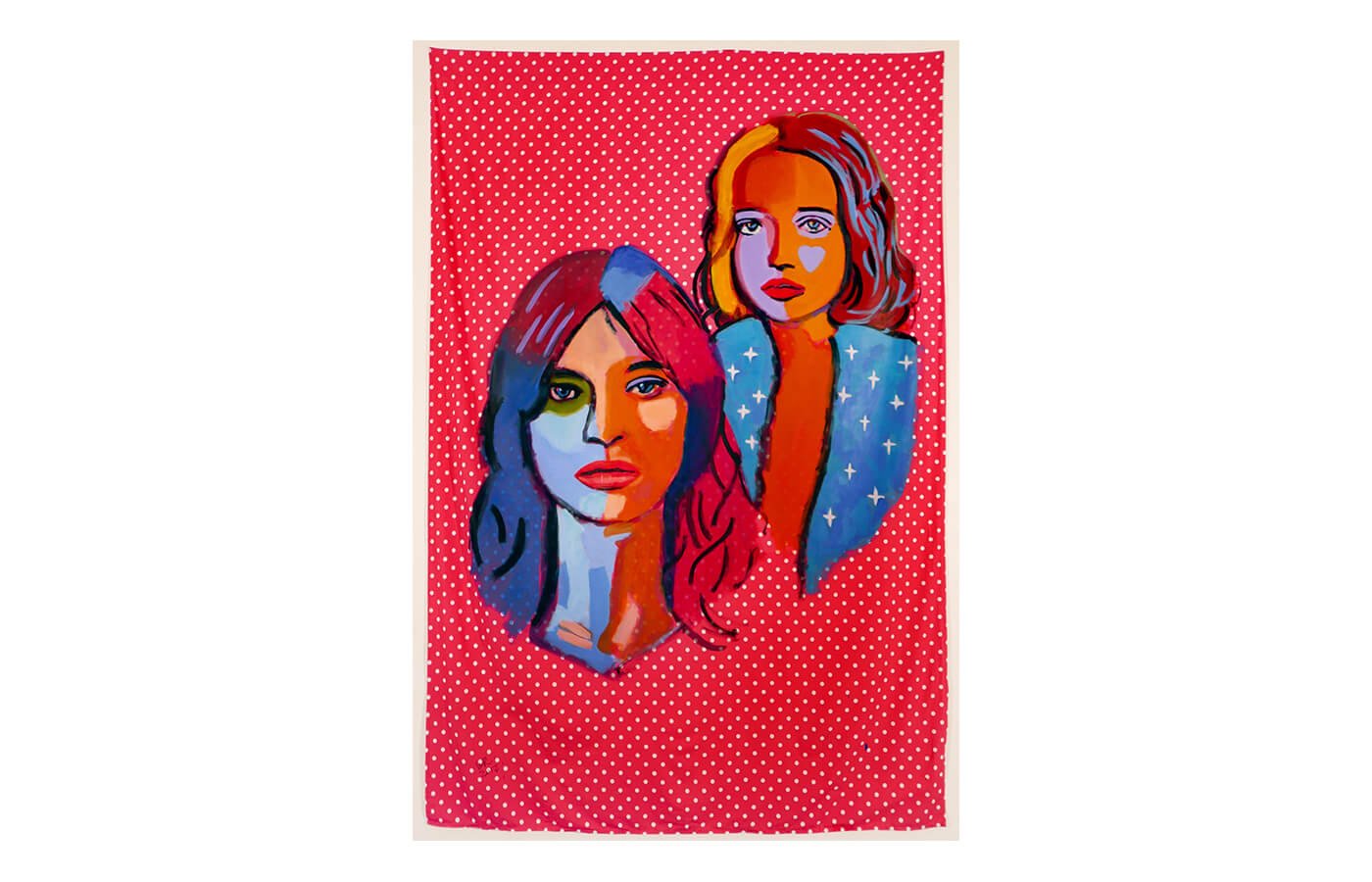 Dior
Going on sale at the beginning of this month in Miami, Dior's second iteration of their Lady Dior bag project will make up their presence at this year's fair. The project, which has this year been expanded to included ten artists from all around the world, gives creatives total carte blanche to re-imagine the iconic handbag in their own vision. Among this year's collaborators; Lee Bul, John Giorno, Spencer Sweeney and Friedrich Kunath all offer up their own distinct and playful re-working of the bag.
Art Basel Miami Beach is on from 7th to 10th December, with Design Miami opening on the 6th until the 10th.